It is hot here today, maybe because we have had such a mild spring (?). My poor air conditioner is working its heart out and still the upstairs is hot, unless you are sitting under a fan. I guess this is good for the tomatoes though. I think I am going to put up a blow-up pool in the backyard and submerge myself. lolol
I took Di to the cardiologist again yesterday, the place was a madhouse and her blood pressure spiked so she is now on another medicine. I am feeling very cash poor right now, I love my dog and I want her to be as healthy as can be, but the last two visits (a week apart) have come to over a $1000 and I still need to order her arthritis meds. As I said, I am feeling very cash poor. But she is a wonderful dog and companion, she is at my side no matter where I go and no matter how crappy she is feeling.
Here is the picture of the wonderful cake my friend made for the 4th. I just found out it was a recipe from the Barefoot Contessa, now wonder it was so good.
I am still knitting one or two rows at a time, I skipped out on the doctor's appointment and hope that massage will continue to control the pain as much a possible. I should have gone to my appointment and skipped Di's lololol, as mine would have only been $20 thanks to my wonderful medical insurance, (I recommend insurance to everyone who has pets, you never know what will happen down the road.)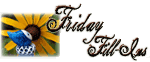 1. The last thing I ate was
chicken and rice soup and crackers.

2. Doggy meds is something I recently bought.
3. When it rains, it sprinkles.

4. Di was the first person I talked to today.

5. Hugs are always welcome.
6. I turn the AC down low for extra comfort.

7. And as for the weekend, tonight I'm looking forward to trying to staying cool and knitting, tomorrow my plans include TAXES and Sunday, I want to play in the garden and knit!

Have a wonderful weekend!