Hi all, yes I have been a slug this week. I was sooo tired last week that I knew I had to recharge, but realized that I had to do it at home, so I took some leave from work and did nothing but sleep for 3 days. I am now stiff, but at least I am not quite as tired. Maybe it is just the sadness thing, but I needed that sleep, though after 1 day back at work I feel like it did not happen. lolol
I forgot to show you this wonderful bag I received for Christmas,
Wendy
discussed it on her blog and had a discount coupon for it from Scout's Swag. I sent the link to DD1 who searched high and low for the bags, since it was already sold out when I sent her the link. Isn't she great, the bag sure is. FYI, the picture is straight from the Namaste web site, as I couldnt take a picture this nice if I had to. Mine is Red a great real red, not to pink, and I love it.
FYI, I did pick up the needles this week, and it was great! I think the mojo is
slowly
returning.
Have a great weekend!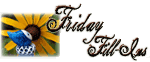 1. You have a chance to set it right and move on.
2. I should go to bed right now!
3. There is a chance for everyone to have happiness in their lives.
4. Play now and pay later.
5. It's time to get off the couch and go inhale the sun.
6. Tonight is up in the air but there is always hope for tomorrow.
7. And as for the weekend, tonight I'm looking forward to playing Mafia Wars, tomorrow my plans include cleaning up and knitting (working on that mojo thing) and Sunday, I want to ?????!